What can SCA Collections do for your business?
We Specialize in Debt Collection for the Healthcare Industry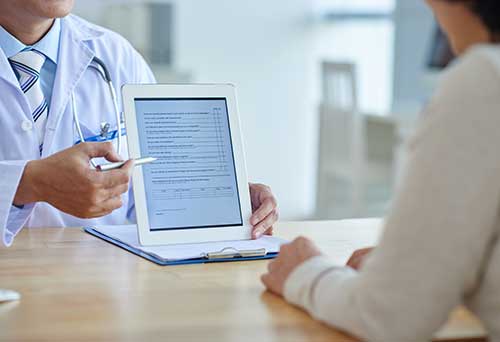 In today's competitive marketplace, a secure financial future depends on reliable accounts receivable. If uncollected accounts are negatively impacting your company, SCA Collections, Inc. has the expertise necessary to tackle challenging debts and recover your hard-earned revenues.
We have been providing healthcare collection services since 1980. Our collection strategies capitalize on revenue generation while also ensuring a great consumer experience. We understand the special needs of successfully maximizing collections on healthcare accounts receivables.
By outsourcing collections functions, you eliminate overhead and preserve office productivity. Most importantly, letting us deal with past due accounts lets your staff focus on what it does best: delivering quality patient care.
We offer HIPAA compliant services to hospitals, physician offices, large national healthcare systems, small rural hospitals, and government facilities throughout the United States.
Our facility is secure and under 24/7 surveillance with limited access via key entry only. We have a no cell phone policy in work areas. Additionally, onsite and offsite secure data storage ensures the upmost protection of sensitive patient information.
Our program includes letters, telephone calls, locating your bad address accounts and credit reporting. Each account is reviewed by our experienced staff to determine the proper steps needed to recover that receivable. Telephone conversations are recorded to ensure compliance with the agreed upon collection techniques and applicable laws.
We approach each claim with the same sense of urgency that you would. Our staff will get to know your business well, and uphold your public image while negotiating debt recovery fairly. We work to safeguard your customer relationships.
Our certified staff stays on top of industry trends, uses the most up-to-date technology and receives on-going training for 100% HIPAA compliance. Our rates and programs are modified to suit your needs.
We have the right prescription for healthcare receivables!
Reasons to Choose SCA Collections